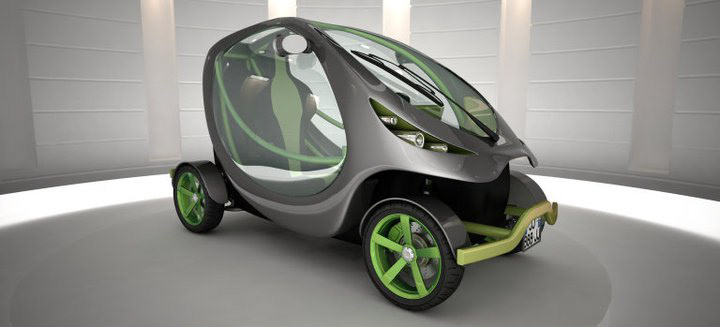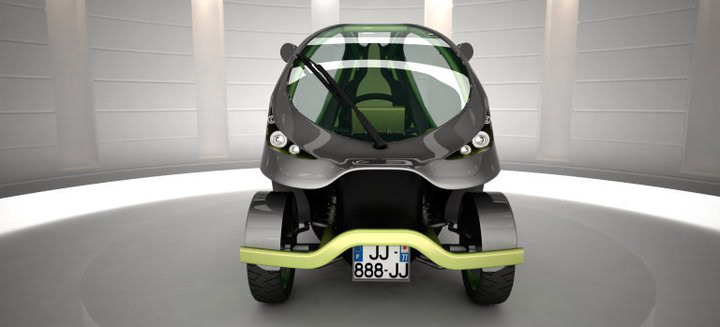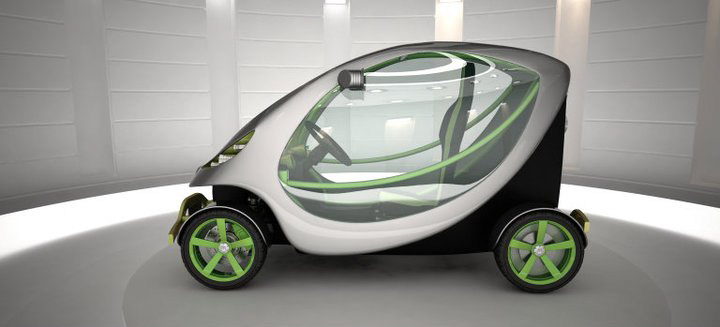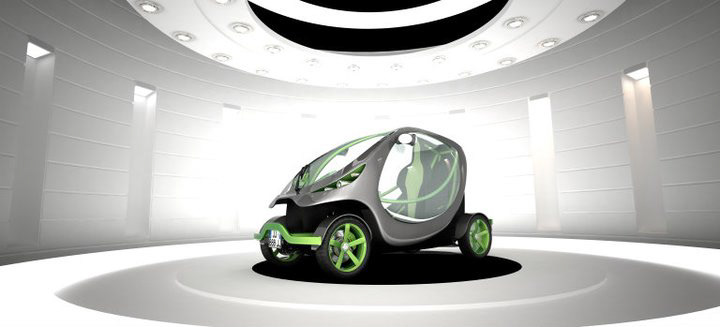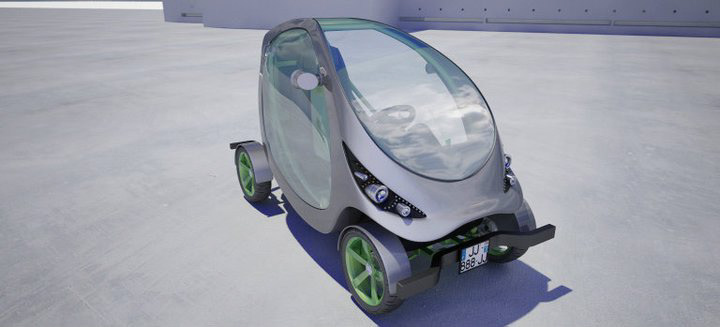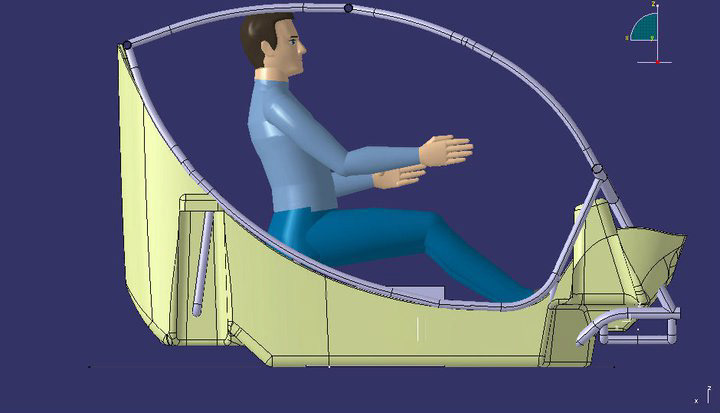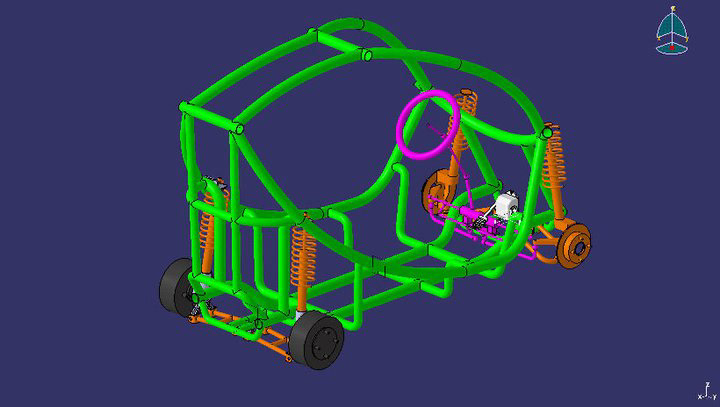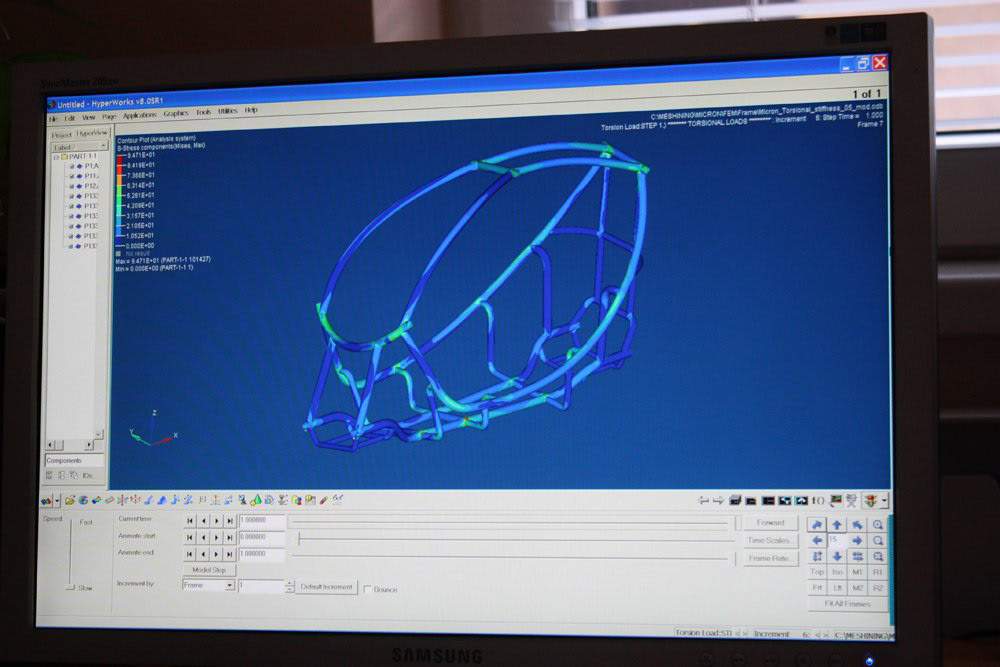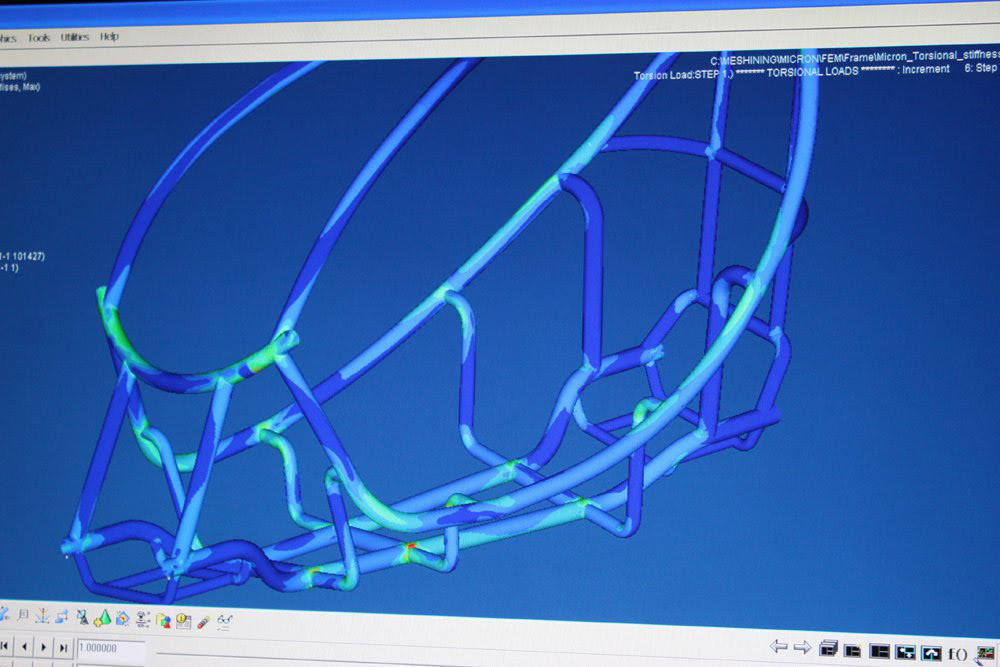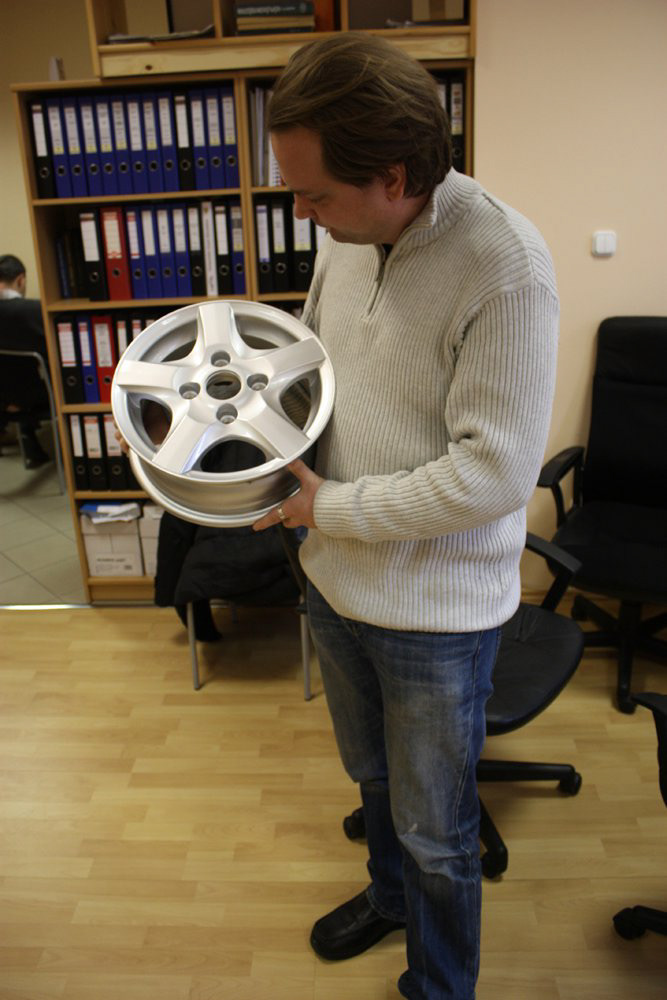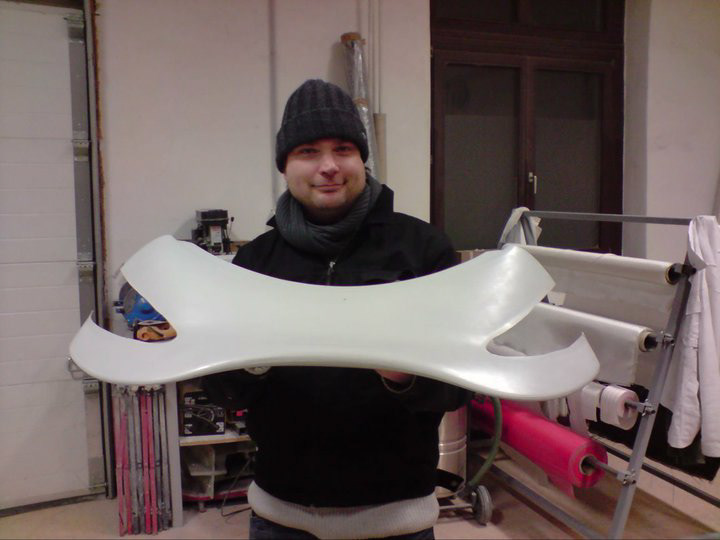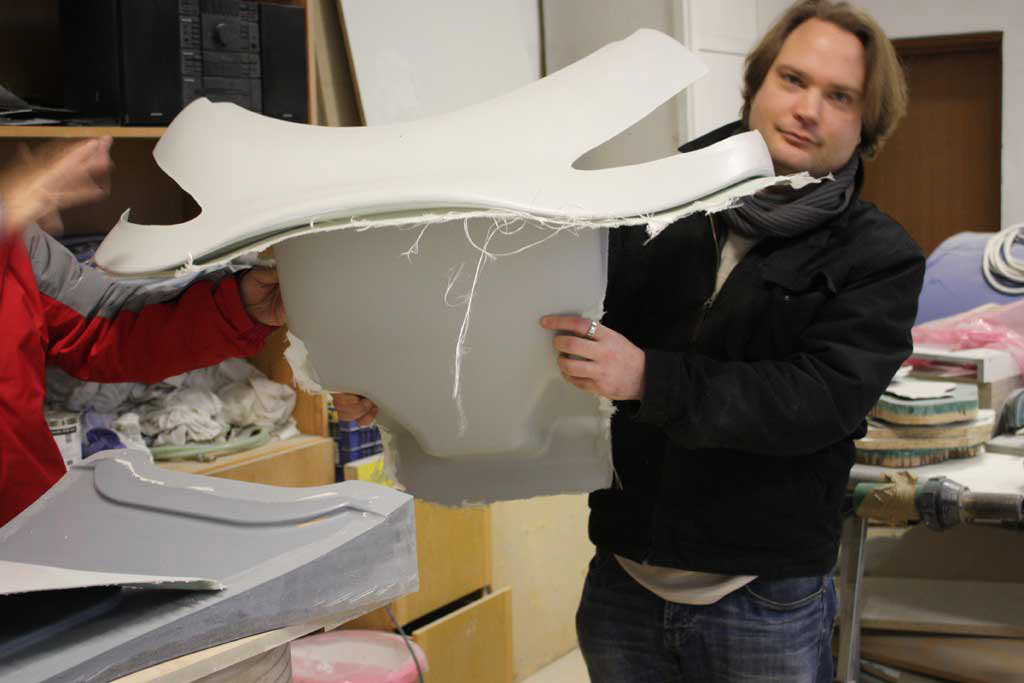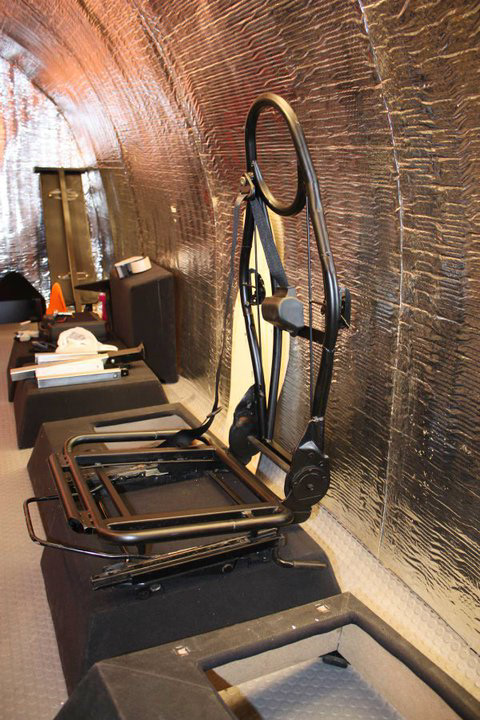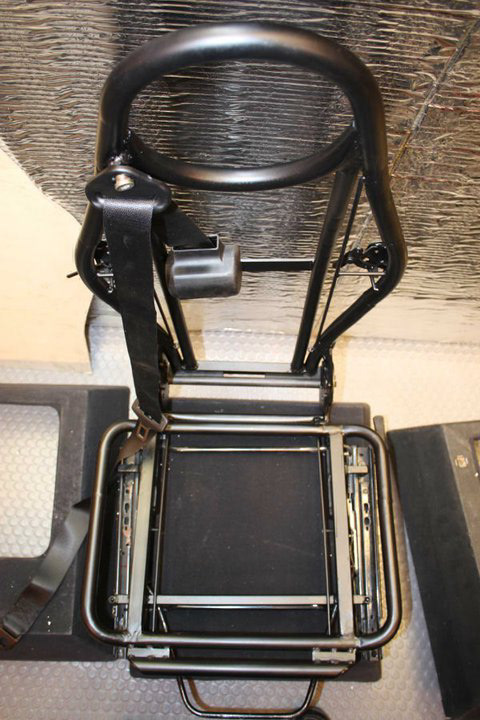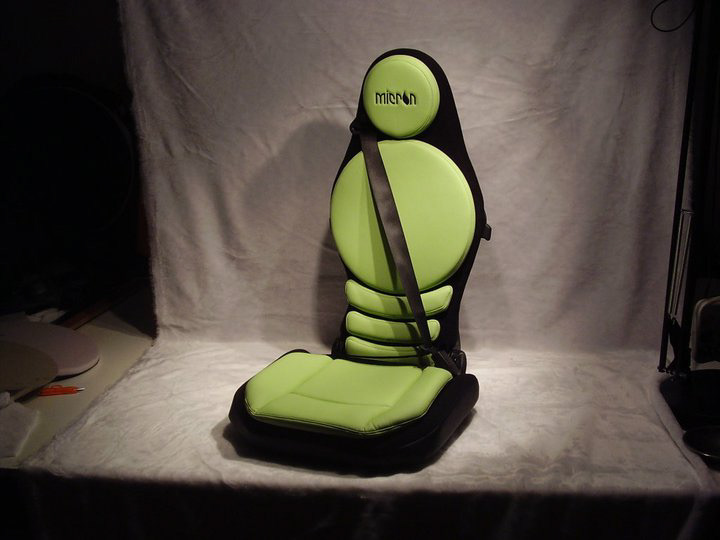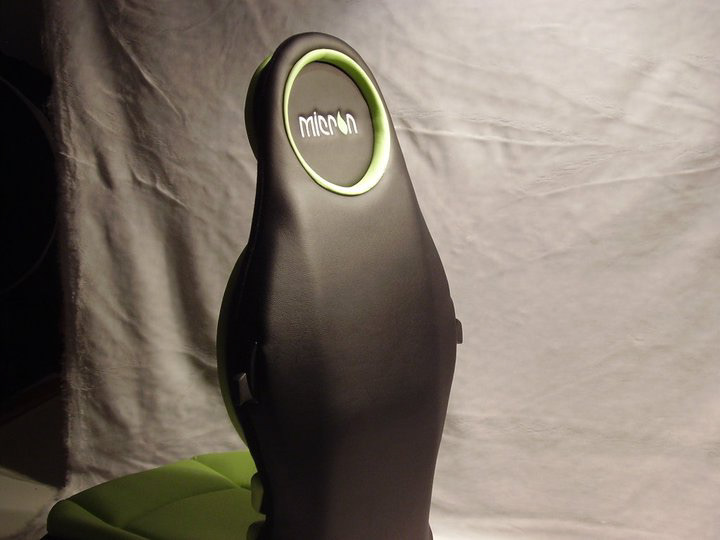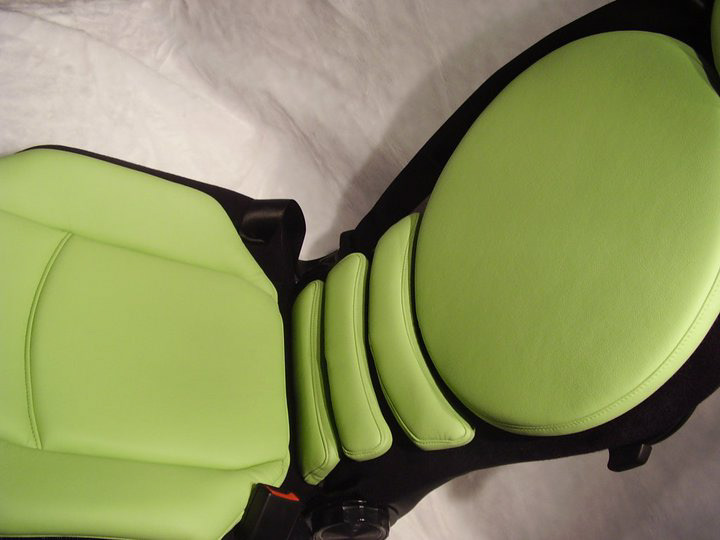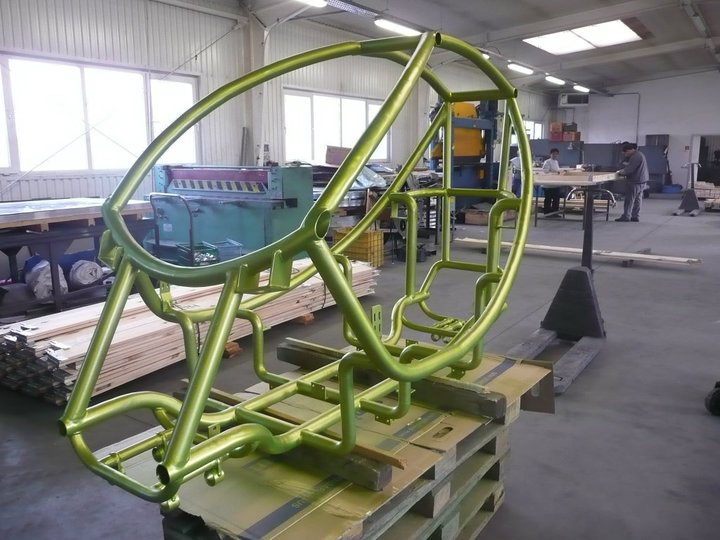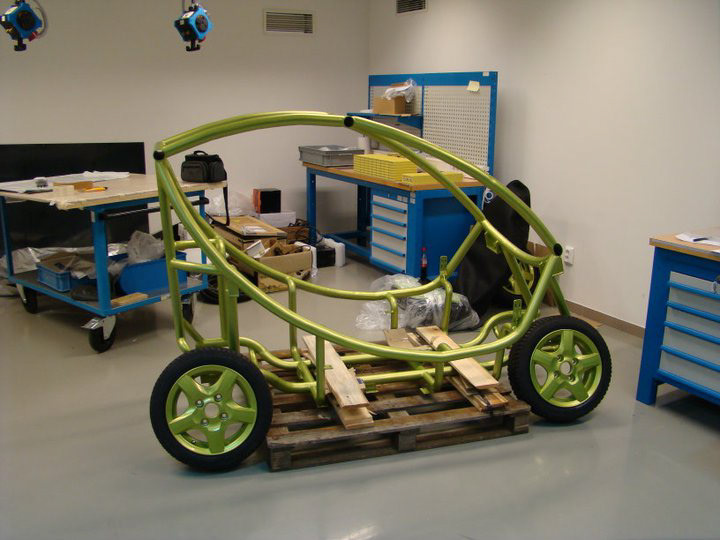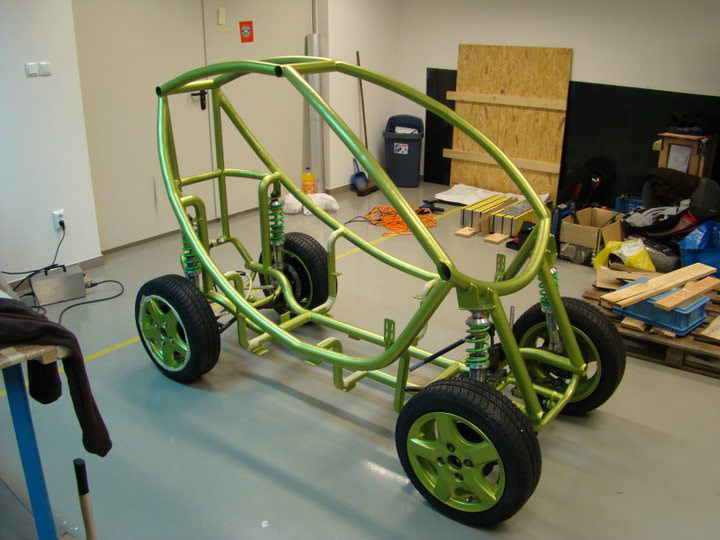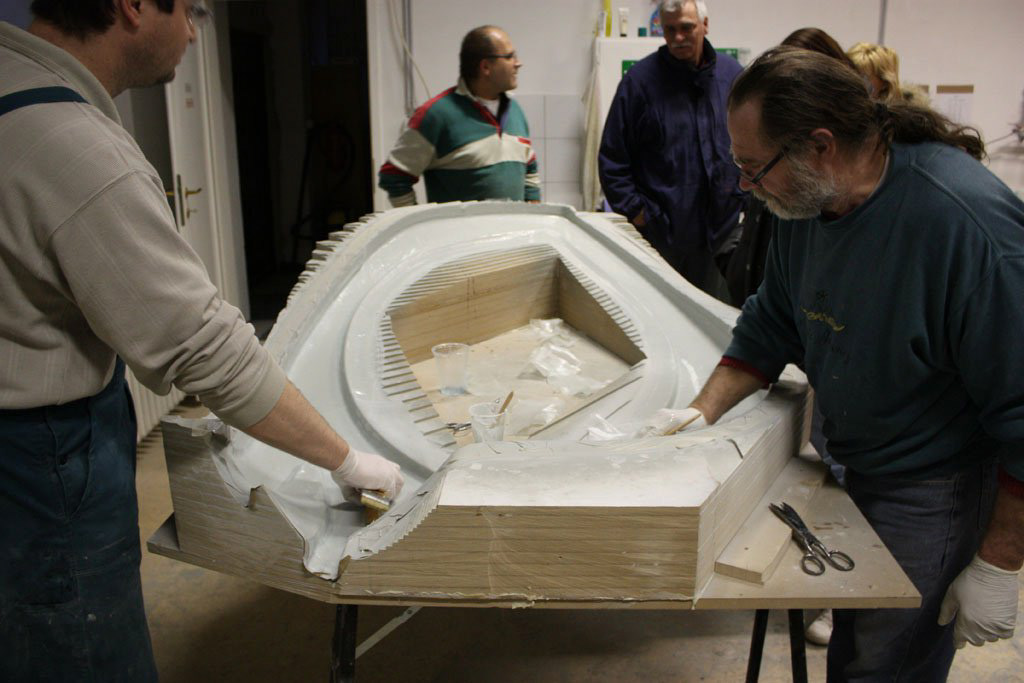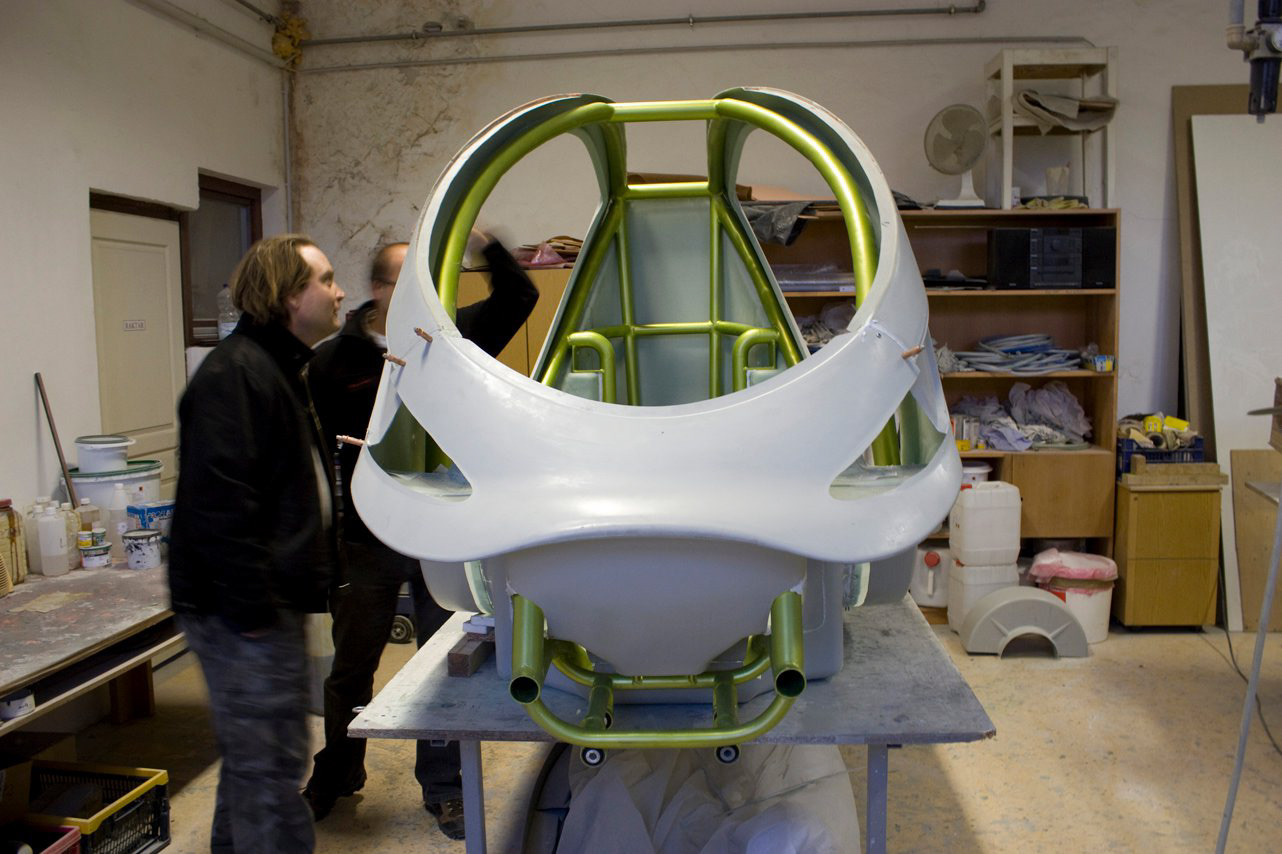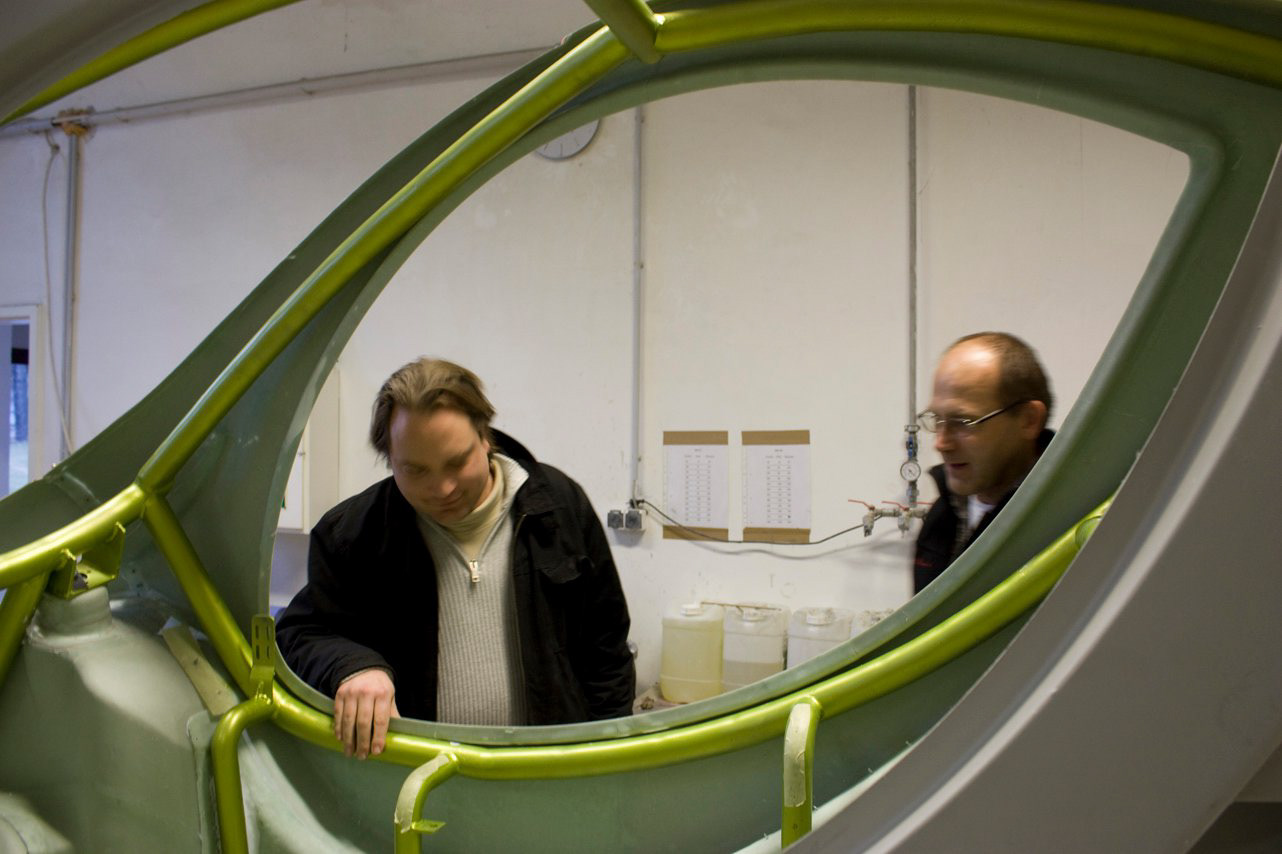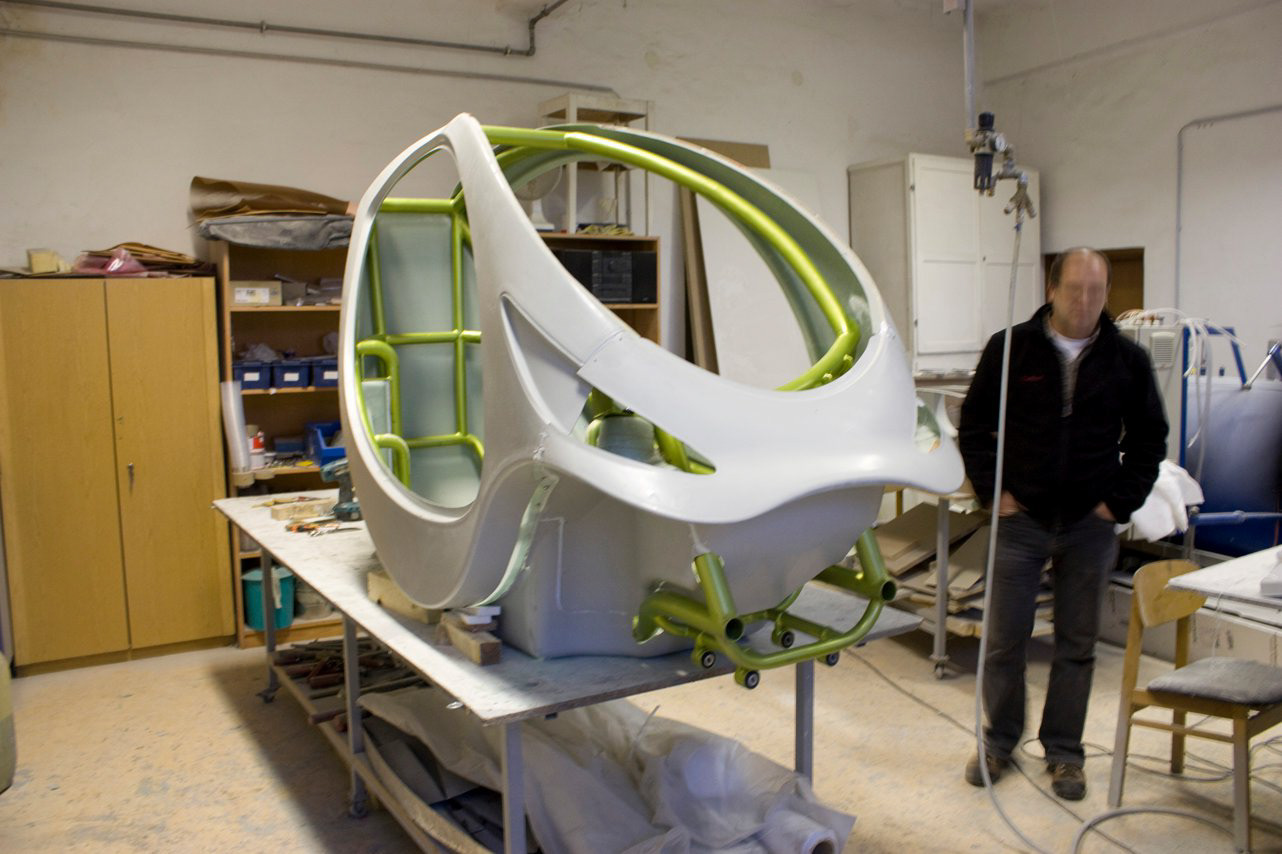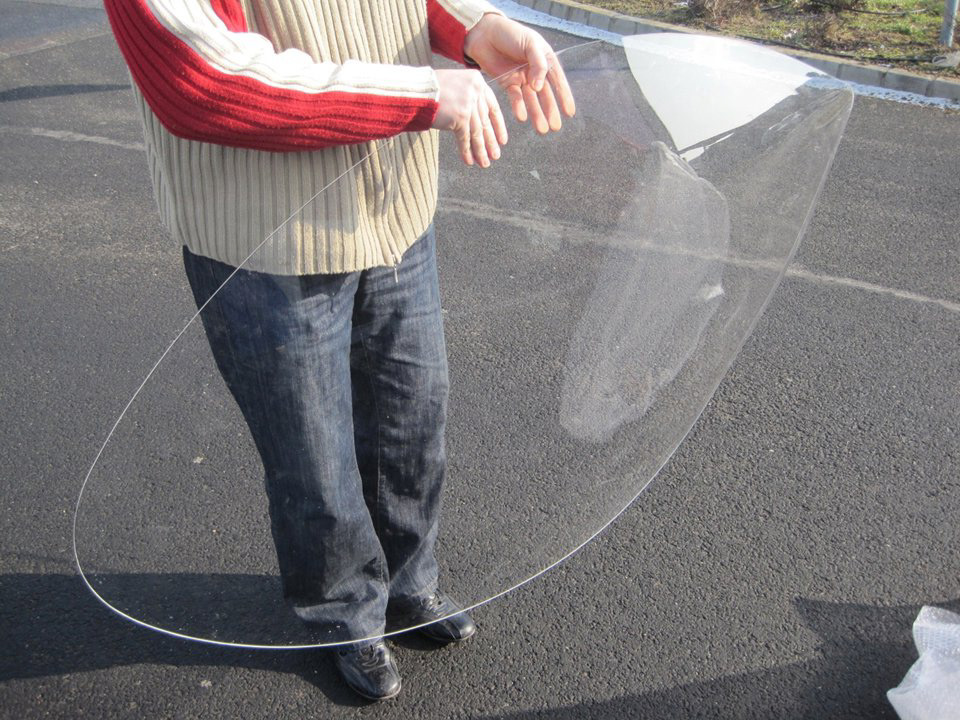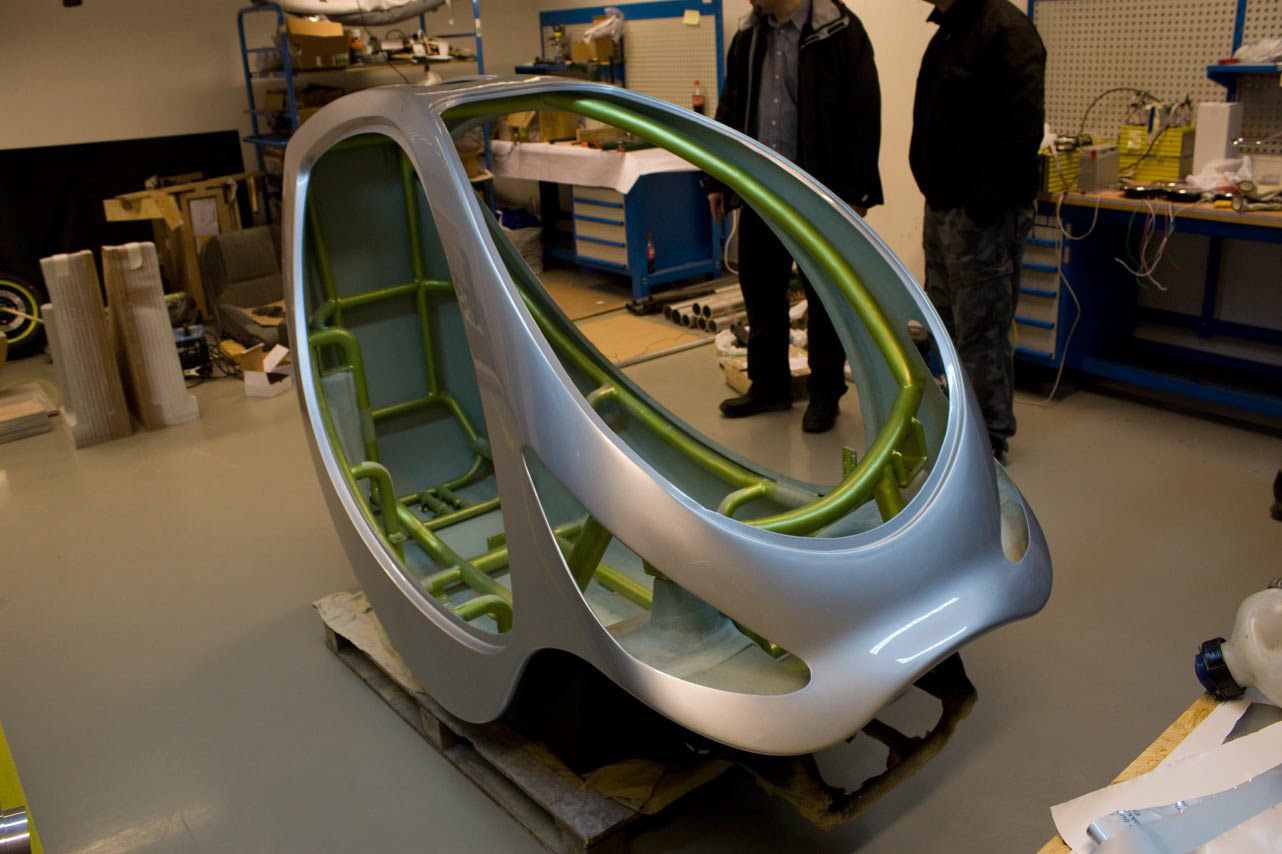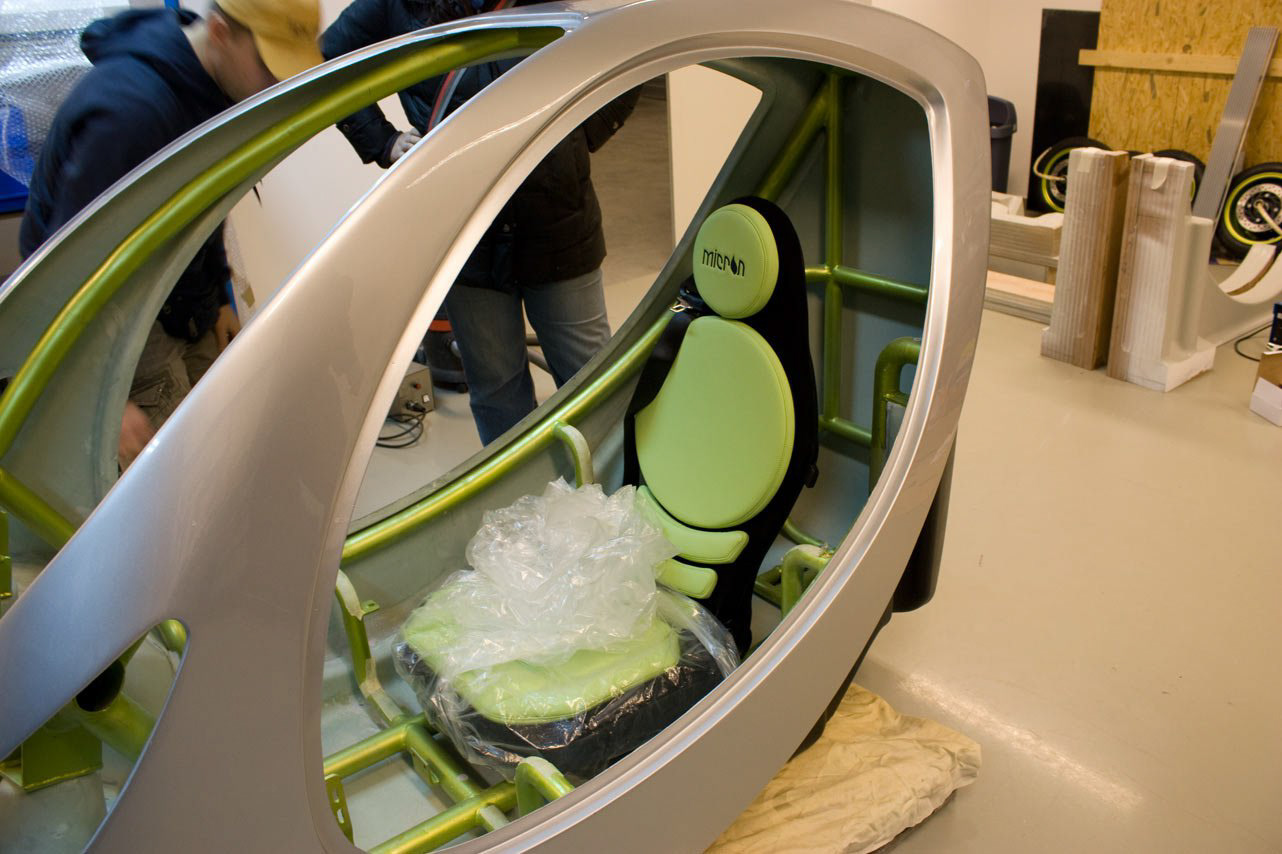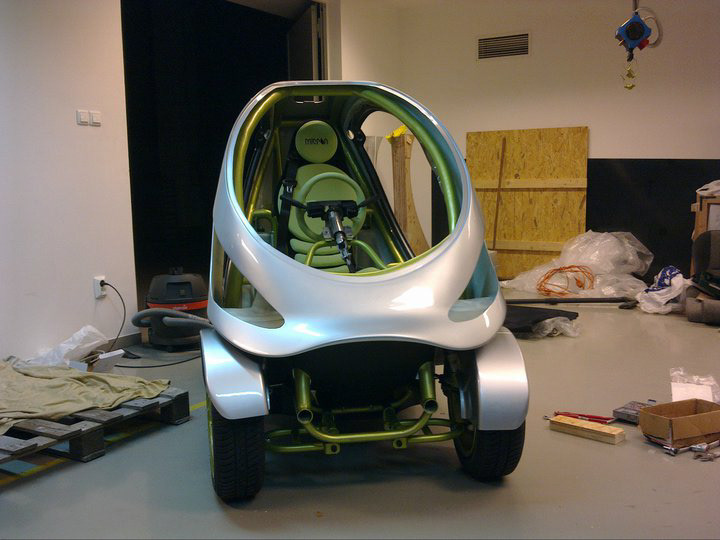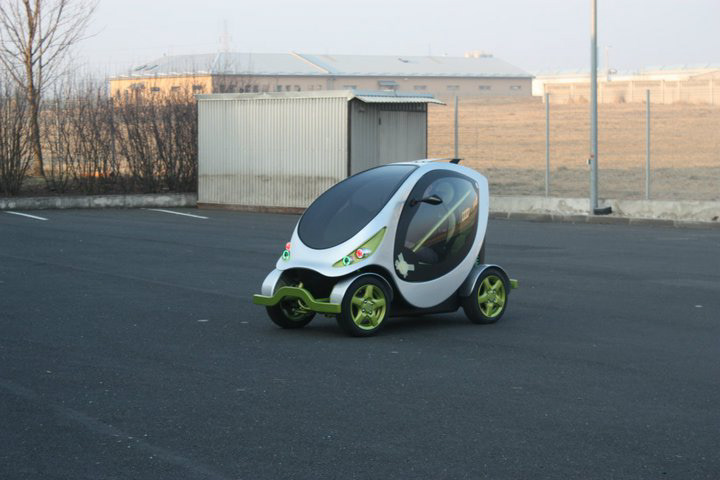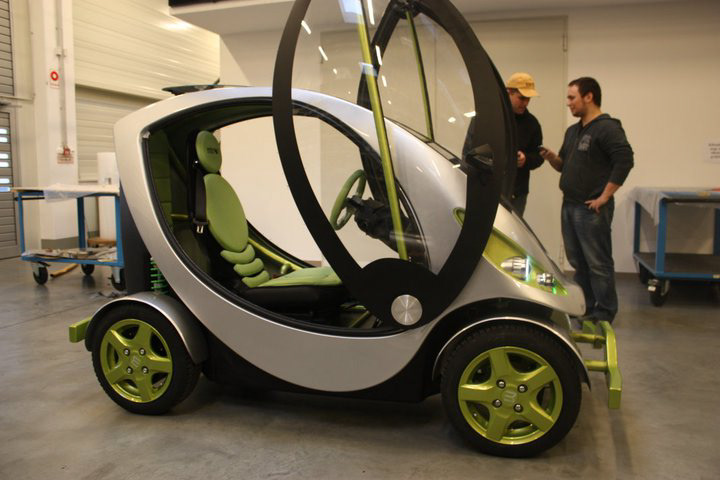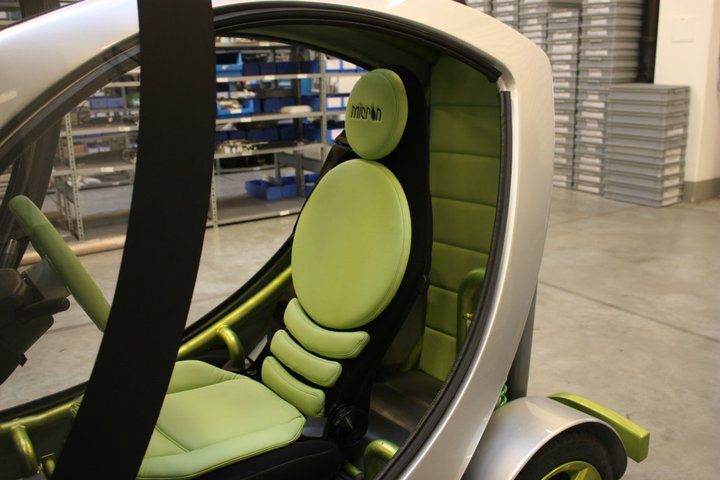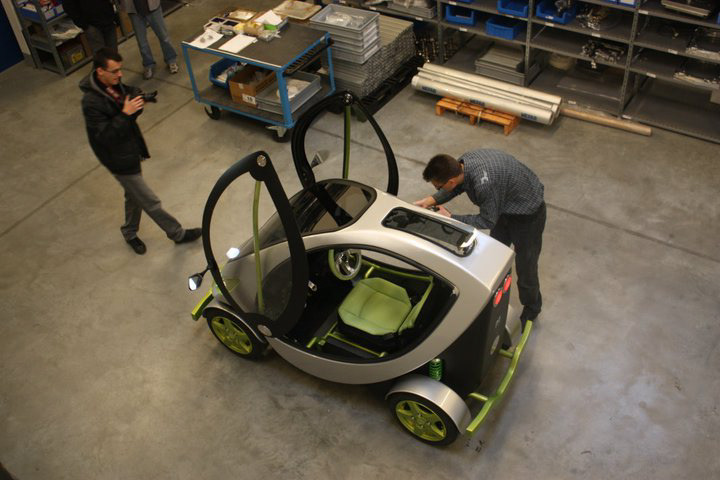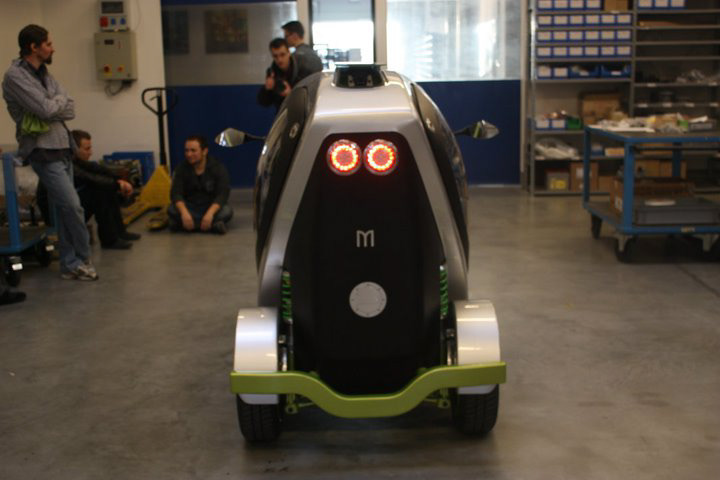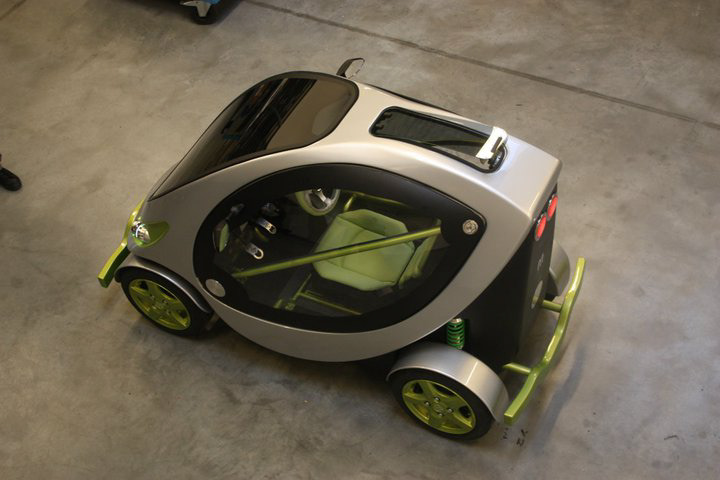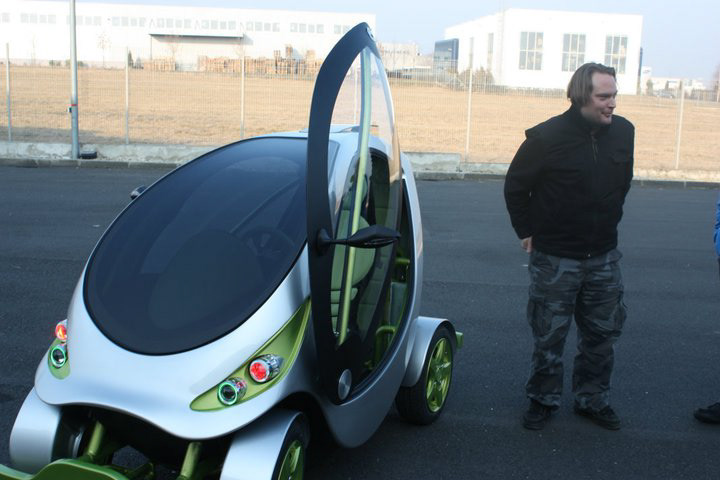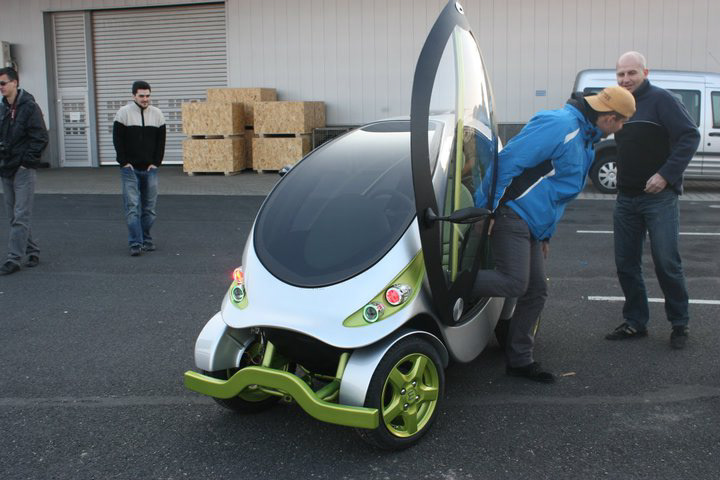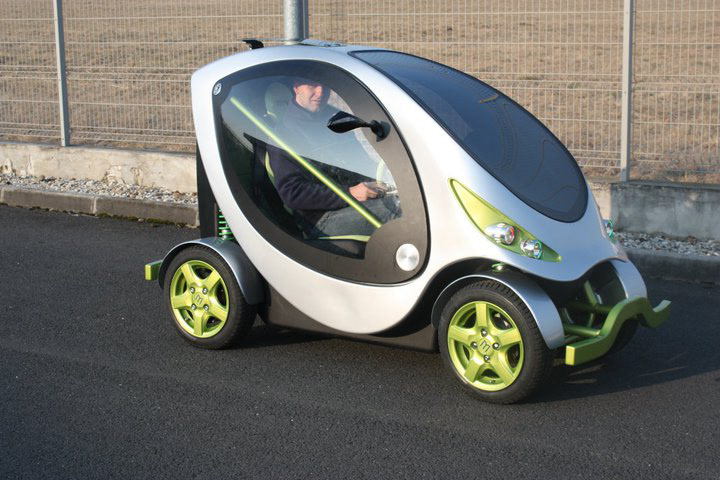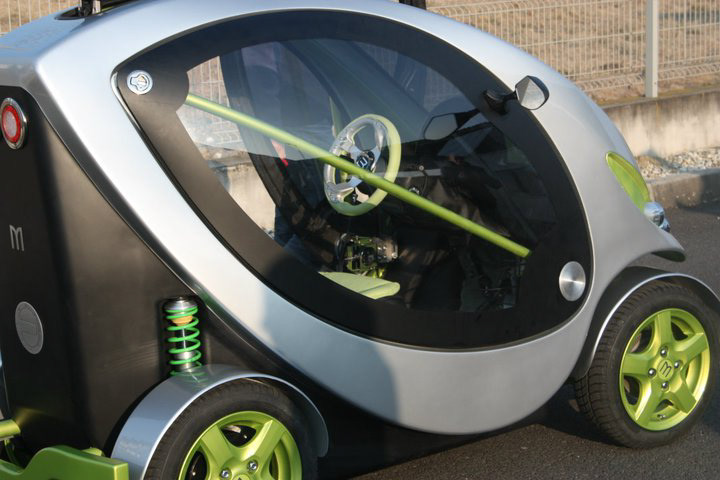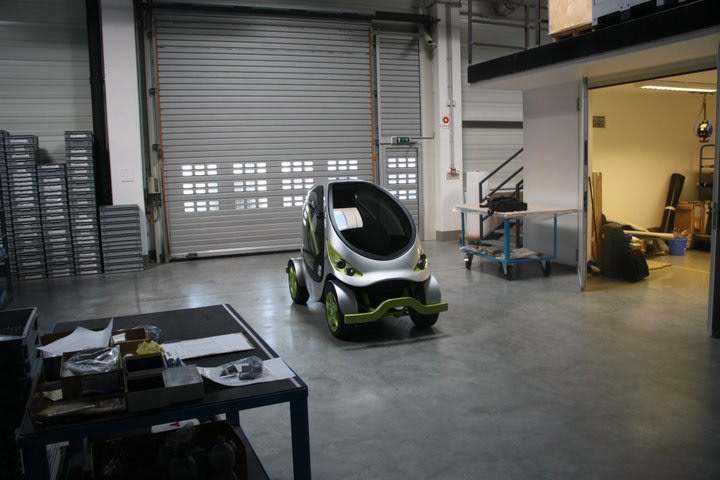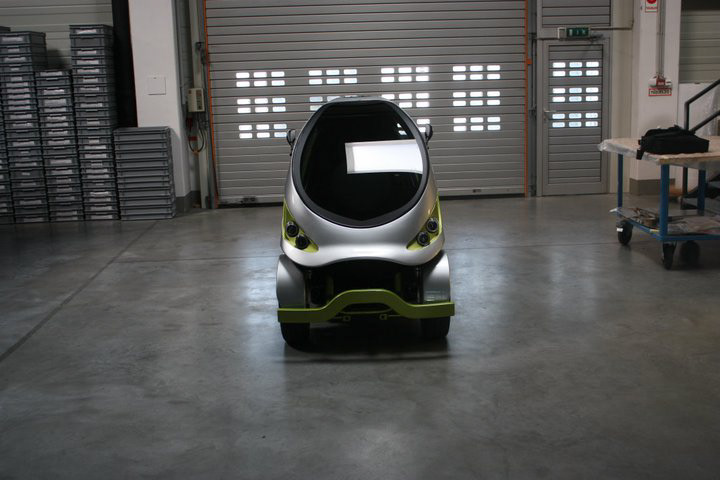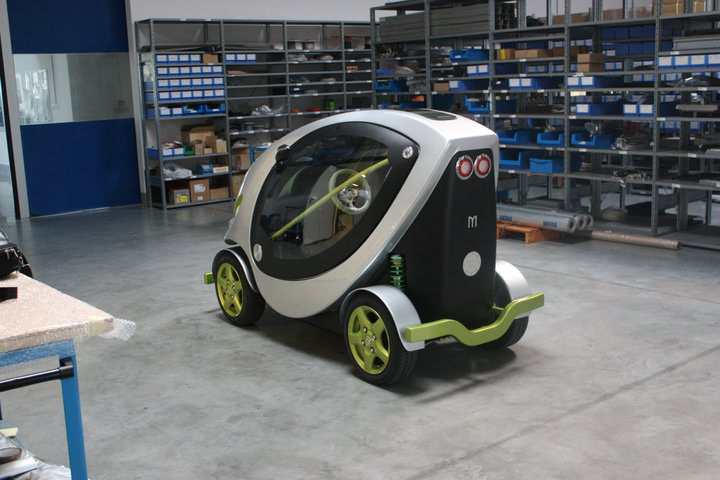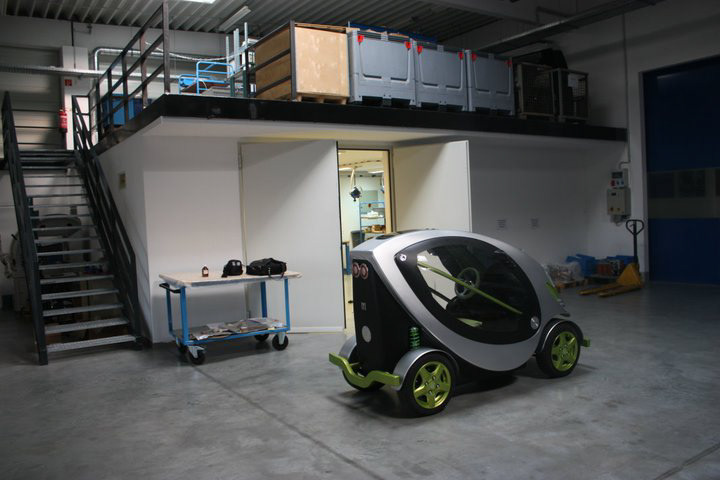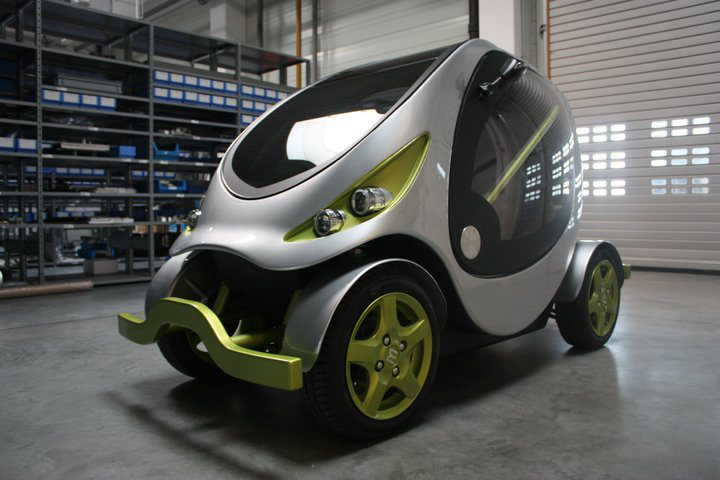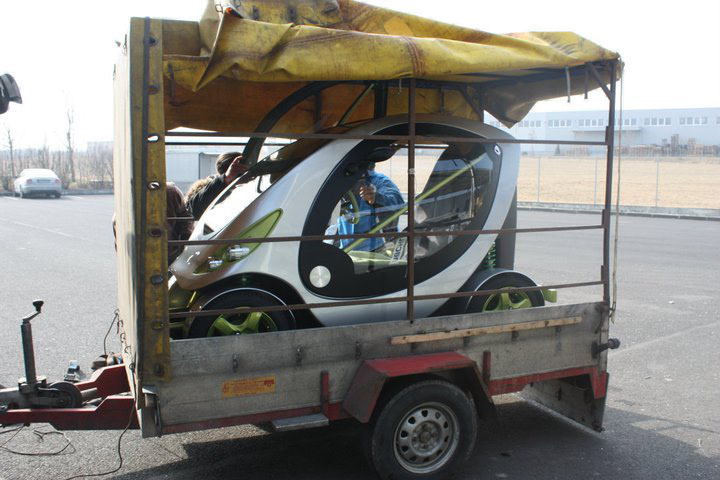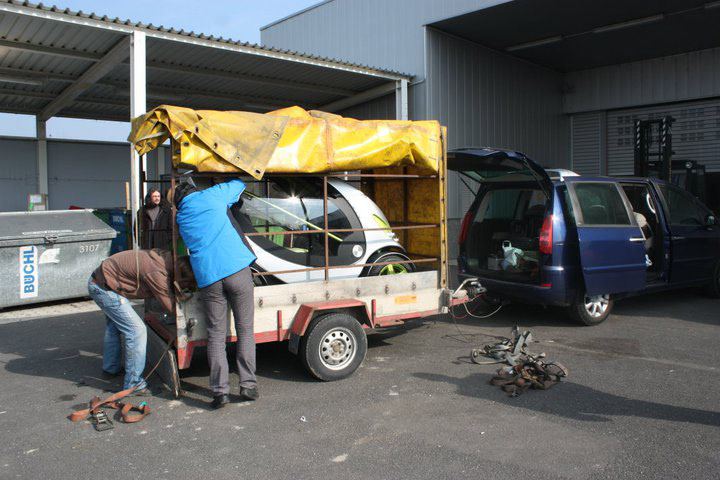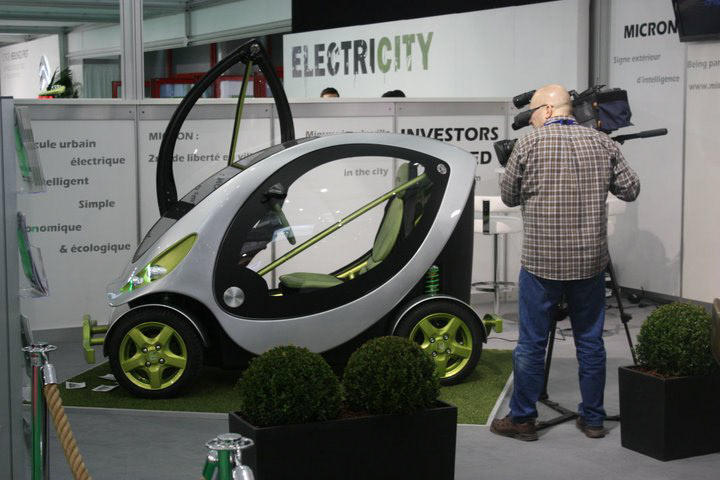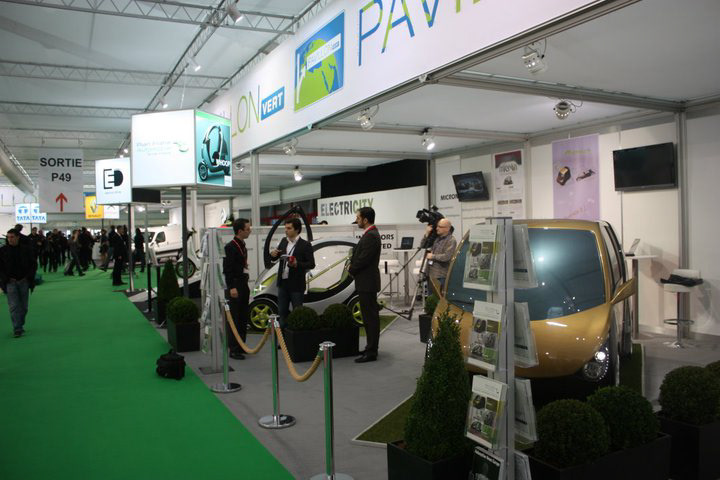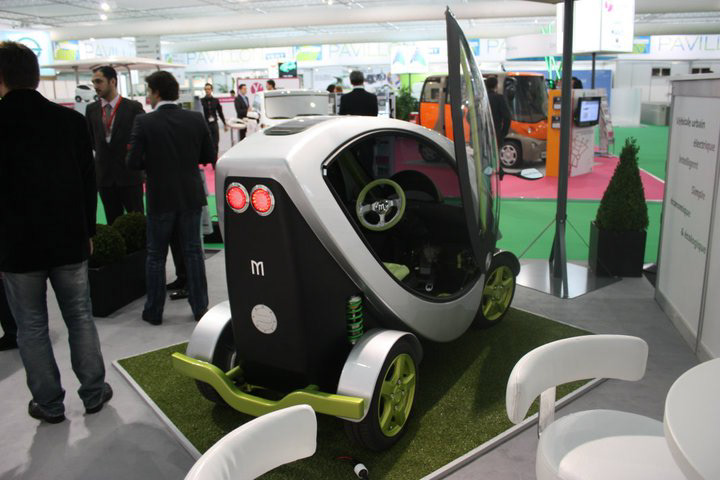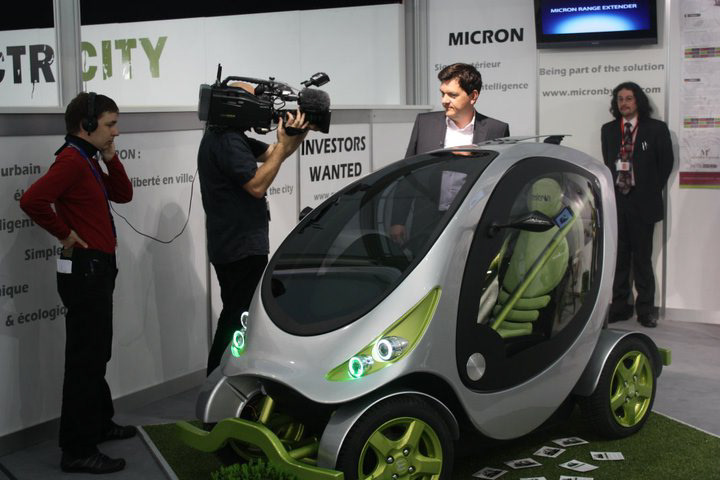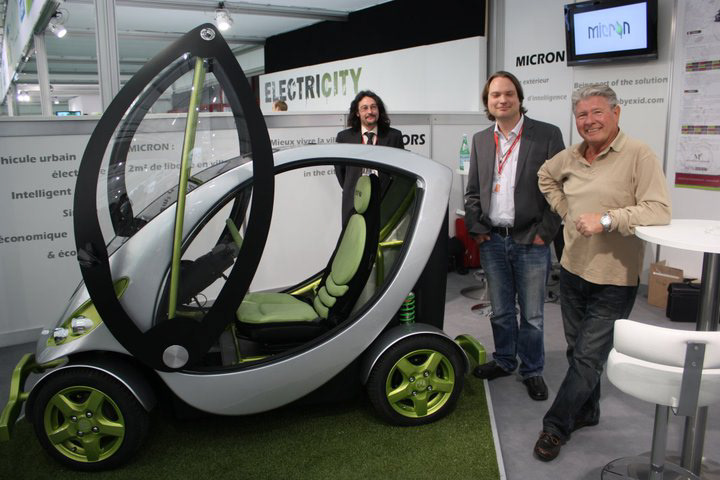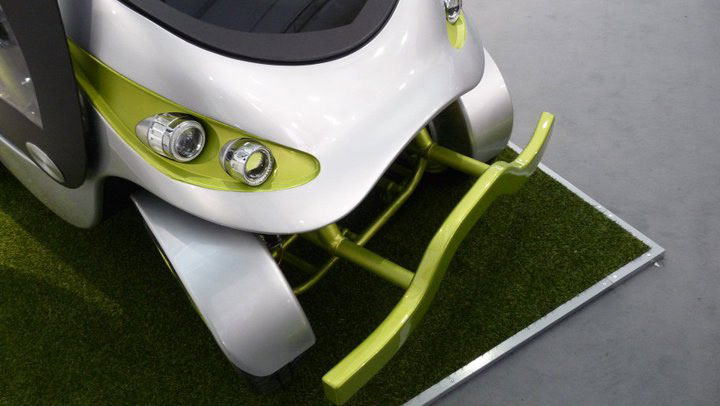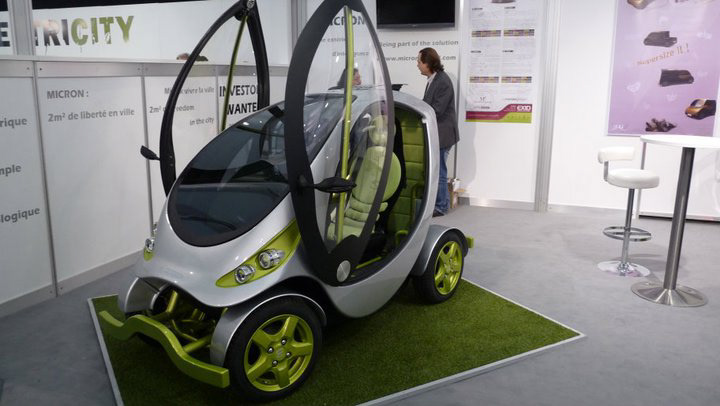 Anyone will agree that a functional, economical and discreet vehicle for inner city travel would have innumerable advantages. The difficulty is to transform these general ideas into a realistic product. Many tried, but to succeed one needs to think outside of the box.
Independent, individual transport dominates city streets, with over 80% of urban travel being by car. With the Micron, the immense carbon footprint of this portion of inner city traffic could potentially be cut out. It is clear that what people need is a 100% urban vehicle, with zero emissions and virtually no running costs.
The idea of the Micron came from the desire to provide such a vehicle by combining the pleasure of driving with cheap, sustainable, zero emissions technology.
General vehicle specifications
 • Length: 2100 mm - 6.89 feet
 • Width: 1000 mm – 3.28 feet
 • Height: 1350 mm – 4.43 feet
 • Power: 5kW (bearing)
 • Weight: 350kg – 772lb unloaded
 • Range: 150km – 94 miles on one charge
 • Performances: 55 km/h – 34 mph (75 km/h – 46 mph with "over boost" or 45 km/h – 28  mph equipped with a governor)
 • Body made of "GREEN FIBERS", hemp fiber and vinylester resin. (Other alternatives:  resin based on corn for example) in RTM (Resin Transfer Molding)
Moving benchmarks, changing habits, such are the raison d'être of Micron. Against the current of today's market, Micron is a simple, smart, clean and economical electric urban vehicle that brings an honest and pragmatic answer to the environmental pressures of traffic saturated cities, with the objective of a BETTER CITY LIFE. Its environmentaly friendly, economical, smart and its non aggressive aura will shine.
Micron is a vehicle for all ages. It's a link between generations; Micron completely changes the traditional approaches with the possibilities it offers (it can be driven from the age of 14). It is a real family vehicle, which keys shall be on all kitchen tables, for everybody to share (or to fight over!).
The conception of Micron will be in the hands of the top notch of the automotive industry, one that has always been at the forefront of technology and innovation. The teams (300 collaborators) take part in the complete process of the development of the vehicles, from design to manufacturing, and have gathered valuable experience – over 30 years – of electric vehicle production.
The design of Micron is in the hands of designer Mark RAIMONDEAU, founder of Mondexdesign, who has built a legacy of award-winning visuals and design solutions for an impressive range of companies around the world over the past decade.
The project leader is EXID Assistance Aux Projets, a project managing company (automotive, aeronautical, infrastructure…) who will steer the project (organization, management, quality control, cost control, deadlines and resources, logistics, public relations & press).